The 2019 Australian Startup Scene. Global recognition, incubators and increased investor confidence heralds a healthier future.
Looking at the startup scene in Australia today, 'snowballing' is the first word that comes to mind. There's more going on than just that, though. Or more accurately, there's been more going on than just a that for several years.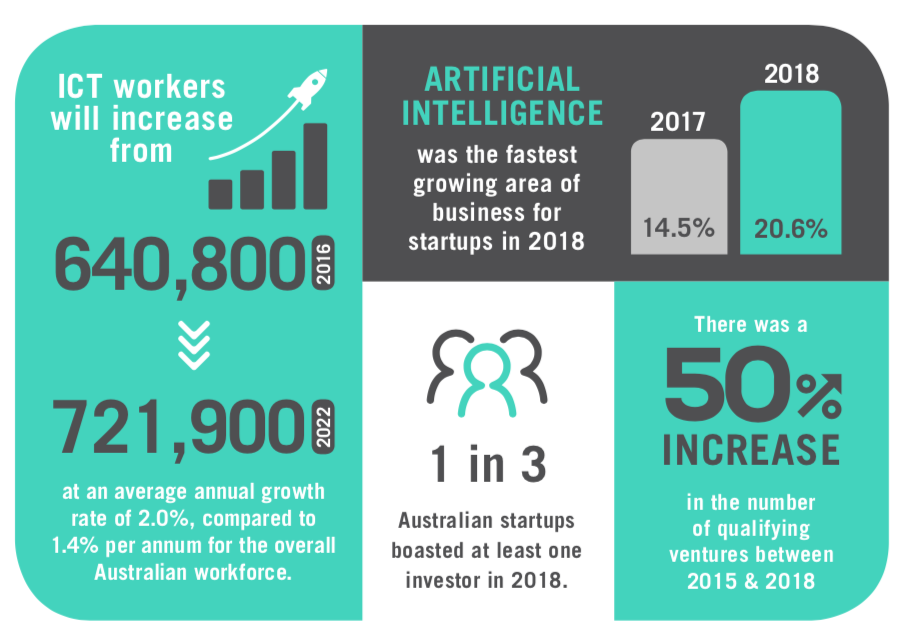 Startup Muster carry out the most comprehensive annual survey of startups in Australia. They use criteria of scalability and market scope to identify relevant ventures and their 2018 figures paint a rosy picture for Australian startups. There was a 50% increase in the number of qualifying ventures between 2015 and 2018 – so what's driving that?
Upon closer examination, rather than just a boom, what we're observing is a maturing environment for startups. As time has passed, an ecosystem has developed and created a more sustainable place where it's easier for startups to emerge, and in turn that's provided a better environment for the viable among them to grow.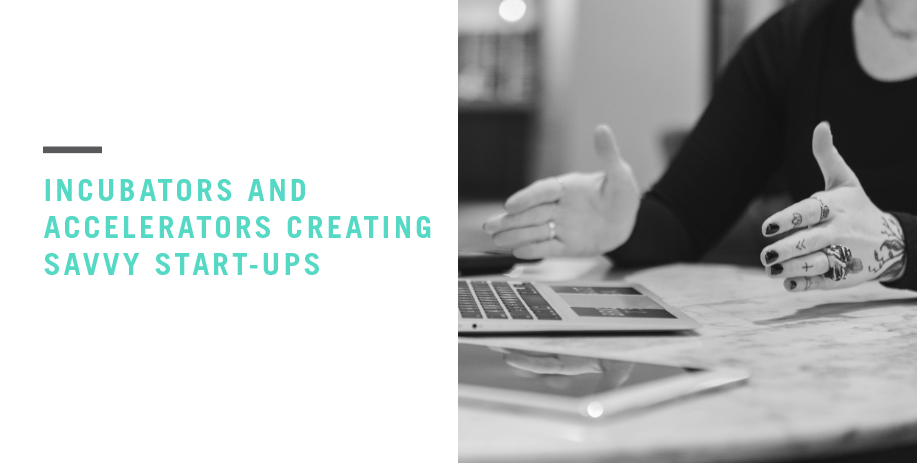 Incubators and accelerators are now plentiful in Australia. There's never been more mentoring available to founders. Australian Fintech currently lists a dozen major Australian incubators – by no means an exhaustive list. The top three most popular incubators in the Startup Muster report were Springboard, Startmate, and Bluechilli.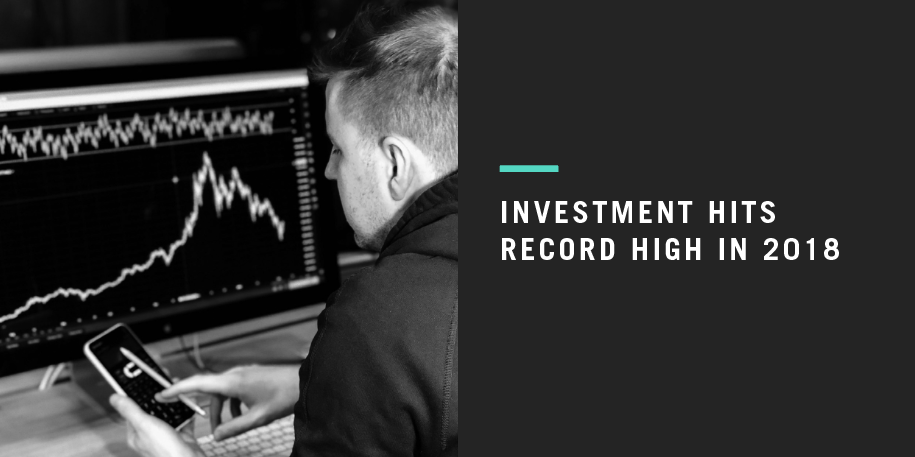 Investment in Australian startups continues to increase and in 2018, nearly 34% of startups boasted at least one investor.
We saw another Australian unicorn emerge. Canva raised US $40 million in January 2018 and became the first Australian startup since Atlassian to gain a valuation of US $1 billion.
Venture Capital backing raised in 2018 hit the $1.25 billion mark, signalling confidence in the Australian startup landscape. In what was a telling development, the government's own Futurefund – worth over $130 billion – also got involved in the startup scene for the first time during 2018.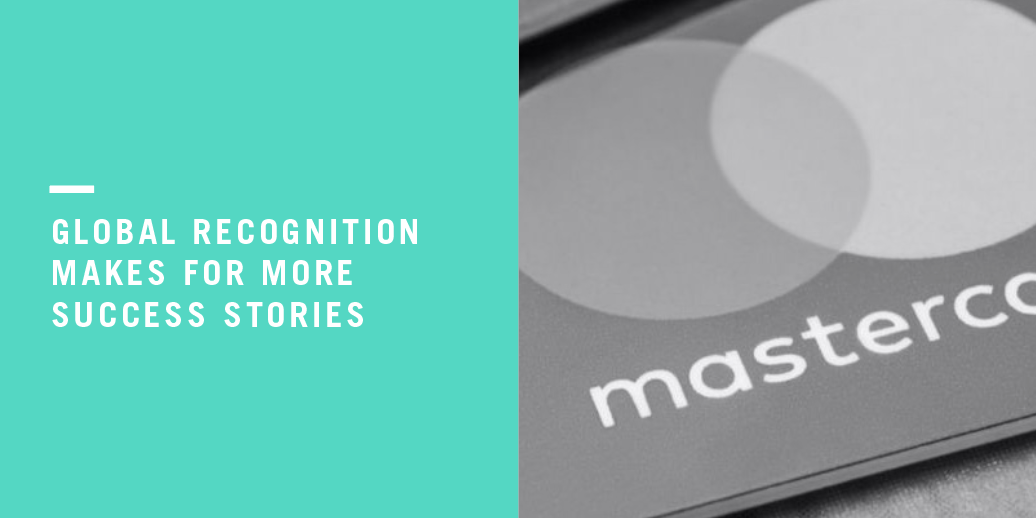 As Australia's potential to yield more successful startups grows, the interest of some of the bigger global players grows with it. We've seen Mastercard, Microsoft and CCA, amongst others, getting active with Australian startups in the last couple of years.
Perhaps one of the most exciting recent developments for the Australian startup scene is this month's bold commitment by Salesforce Ventures – the global investment arm of the progressive American outfit. Announcing this month that they've set up an office in Sydney that's sitting on a $50m pot of funding will provide a boost to Australian tech startups wishing to contribute to the incubating philosophy that Salesforce bring to the market.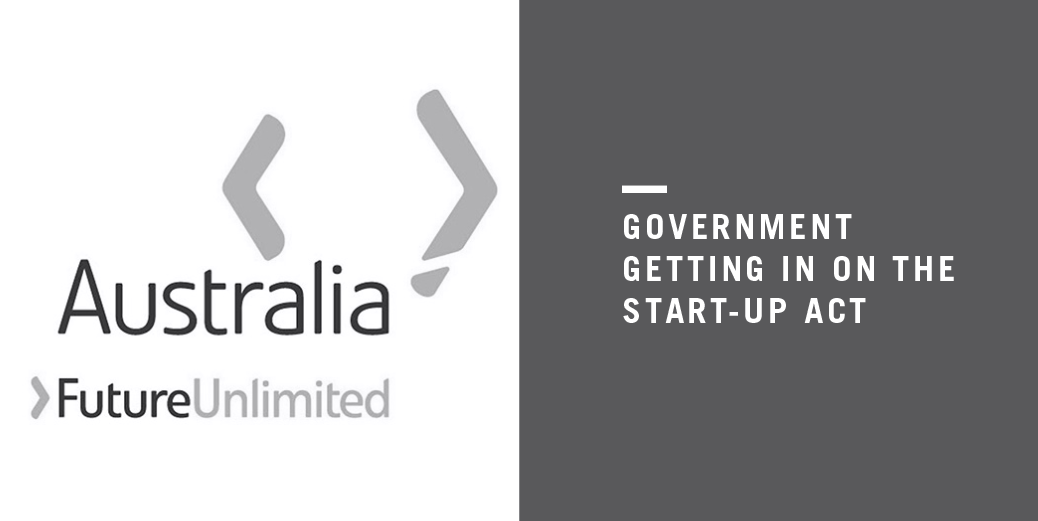 Austrade recognised a growing ambition amongst startups to expand outside the confines of the domestic market, establishing Landing Pads in Singapore, Shanghai, San Francisco, Berlin and Tel Aviv. 51% of Australian startups plan to expand sales beyond their home shores in 2019. Austrade Landing Pads have proven to be a big success, boasting an impressive and diverse alumnus. They offer all the advantages of an incubator whilst also serving as a beachhead. For startups from Australia, landing pads also offer the chance to operate in time-zones that aid doing business in Asia, Europe and the US.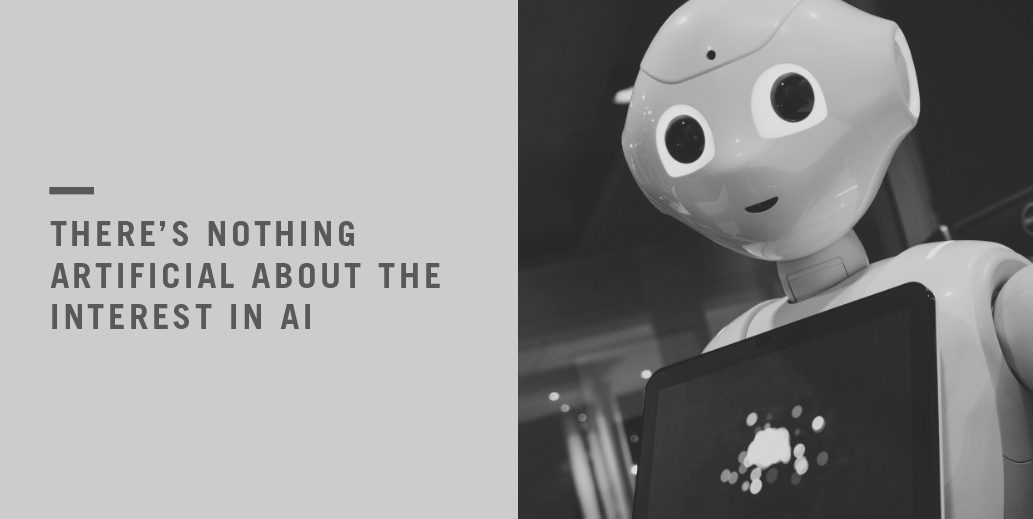 Artificial Intelligence was the fastest growing area of business for startups in 2018, rising to 20.6% from 14.5% in 2017. Doubling up on a technologically driven explosion, AI also benefits from a strong government commitment to promote its growth, a recent scheme allocating $30 million over a four-year period.
IoT, Fintech, Biotech, AI and Agriculture made up the top five supported areas of business activity for startups in 2018.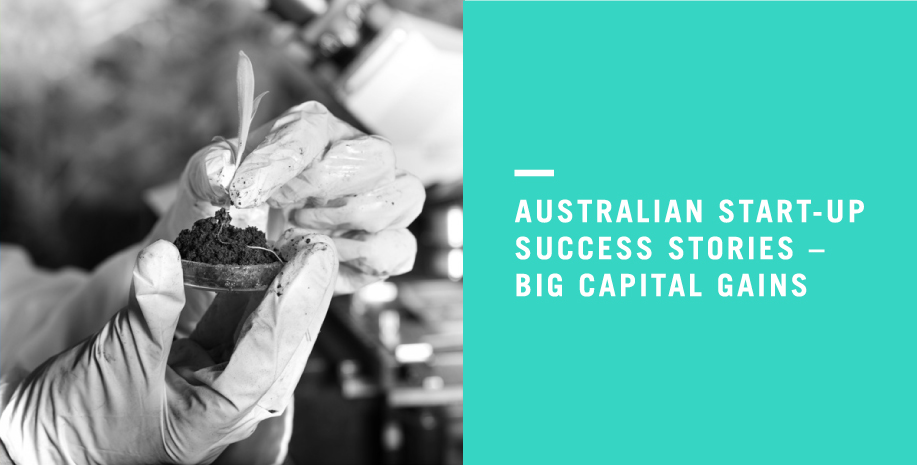 There were stunning gains by Australian startups in 2018 when it came to raising capital. The top ten achievers cover biotech, fintech, energy, and as might prove to be very relevant to what we're about to read, two strong startups in that list are concerned with HR (Deputy, who raised a phenomenal $113m and sit second on the list), and in the growing field of Employee Engagement (Culture Amp, who raised $63.15m).
Talent branding – how are the best start ups differentiating their talent brand?
2018 unicorn, Canva are a great illustration of talent branding and a proactive attitude to attracting staff. It's ingrained in their company strategy and founder Melanie Perkins practices talent branding from the top down. She used this blog piece on smartcompany.com.au as recently as two weeks ago to do just that.
SafetyCulture and growing fast – educating and involving staff.
Raising a first round of funding in 2014 came after a successful few years for Safety Culture founder, Luke Anear. SafetyCulture's rapid growth has fuelled a need to acquire the best talent and retain it. Their attitude to staffing doesn't take long to spot when you check out their website, with a starring role in their four core values – one of them is 'Better as a Team'.
Delve deeper into SafetyCulture's website and the commitment to talent branding is prominent. Their 'Careers' page is textbook, saying all the right things to anyone ambitious, talented and looking to find a new workplace in which they'll get to grow. Emphasis is on learning and development, the basketball courts and ping-pong tables – for in between bouts of challenging and fulfilling work, regular working from home, and even free lunch and breakfast every day in the staff restaurant. SafetyCulture also conduct regular staff 'experience trips' to sites, to educate about their mission, encouraging employees to better understand the problems they're trying to solve. SafetyCulture are also transparent, encouraging Glassdoor reviews and their website is riddled with staff testimonials.
The future of talent attraction and retention. – hiring, finding & keeping the best talent and where it's needed.
The efforts that Canva expend to attract, recruit and retain talent is perhaps illustrated best by Canva "Team Happiness Coordinator", Linda Lin's participation in a webinar on enboarder.com. Canva aren't alone in getting ahead of the game.
LinkedIn's 2018 survey of the best startups in terms of attracting talent is a great guide to presenting the correct culture to potential new staff. Expert360 founder, Bridget Loudon places great sway on connecting people to their vision. She believes in roles where people feel the work they're doing is important, in having a great onboarding system in place, and we hear the same overtones as from Luke Anear when she states that the aim is to get people 'doing the best work of their lives'.
Companies that are successful in attracting and keeping good employees see value in making them feel at home and having them up to speed with operations quickly, and there's a strong link between making people feel valued and retaining talent – that's a theme you hear when you listen to most of the top Australian startup founders. Promoting a culture that nurtures and develops, whilst dishing out interesting work is a key strategy that's driving some of the most successful startups forward.
Talent drives investment for startups.
For startups, talent acquisition is vital in attracting investment, because all investors look at scalability, but they also scrutinise teams based on their ability to deliver it. The latest Startup Muster survey listed Marketing, User Experience Design, Software Development, Sales/Business Management, and Graphic Design as being the five skills that Australian founders felt they most needed.
In a Fortune Magazine article from 2014, based on a survey of 101 post-mortem essays by failed startup founders, 23% cited not having the right team. That survey is still relevant to present day Australian startups, and all the more alarming in an Australian job market that's forecast to become more competitive.
According to a 2017 study by Deloitte Access Economics and The Australian Computer Society, there'll be 81,000 new jobs created in Australian tech by 2022. The rate at which we're currently producing appropriately skilled people is just a few thousand a year. Competition for talent is always intense, but it's about to become decidedly fierce. The best startups have recognised that, and they're using Talent Branding to gain pole position in the race to recruit staff.
Limelight People
Limelight People are excited about developments in the Australian start up community in 2019 and beyond. With our considerable expertise and knowledge in the area, we are always open to offering our advice on how you can become involved in Australia's start-up community, talking to people who are interested in opportunities working within the Australian start up community and meeting with Australian start-ups looking to grow their business.
The start-up community in Australia is more exciting than it's ever been. With continued investment, innovation and the platform/s to enable growth, the Australian start up community is expected to continue to thrive.
Limelight People are positioned well to provide Australian start-ups with access to talented technology leaders and professionals. Get in touch!